Looking back at 2010, there were quite a few wonderful records , many coming from new (to me) acts. I noticed, though, that I tended to start falling behind this year in terms of volumes listened to. That wasn't despite a massive amount of downloading, thanks to probably the best (and worst) thing to happen to my constant new music addiction since ever, what.cd. Scouring through literally tens of dozens of records either listened to once or maybe missed entirely, I scrambled to put together this year's list for the last couple weeks. This probably happened more haphazardly than in previous years. I also realized I hadn't quite given enough attention to many things I either liked or loved upon first listen. So, for the first time, this year's "top 10 albums" may be more symbolic of what I listened to most than the my actual perceived ranking of them. Nevertheless, I think I have made up for this by including a more exhaustive than ever section of honourable mentions for the completist or those who are looking for a serious challenge in completing  their year in lists/libraries.
As usual I have also included some additional lists including records which disappointed me (i.e. I was either expecting or hoping for more from this) and popular records I disliked. Some rules I established for myself last year (noted below) are supplemented with another new addition, "best eps." I have also tried to include lots of sample mp3 stream/downloads too. If you would like to grab all of these in one sweep, you can do so by clicking
here
. Also, just for fun, I decided to put all the samples from top records and top EPs up as 8tracks mixes too. You can find those
here
. Now, without further delay: Â cyanide breathmint's best of 2010.
01) no compilations, live recordings, re-releases, etc.
02) electronic (primarily) and/or instrumental albums have a seperate list (see below)
03) each end of year list may contain albums released over last 15 months. once rated, an album may not appear on a subsequent best of year list.
04) EPs have their own list.
————————————————————
10) The Knife – Tomorrow, in a Year
I talked about this record
earlier this year
at the outset of this blog. I think it's pure genius, and its release just so happened to oddly coincide with my own reconnection with a lifelong love of opera music. I probably listened to this a hundred times early on and then put it to rest for the remainder of the year. Check out Annie's Box, probably the best example of Karin's ability to sing opera.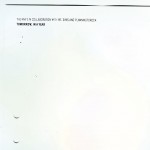 ——————————
09) Deerhunter – Halcyon Digest
Like The Knife, Deerhunter is a standby favorite favorite for me and probably wont surprise anyone by making my top 10 – but I have to say this wasn't included by obligation. I found Halcyon Digest to be their most enjoyable offering yet. And after getting to see them live for the first time in 2010, I have an all new appreciation of Bradford's quirky awesomeness. It was hard to choose which mp3 to sample, but Desire Lines seemed to be the best fit for an intro.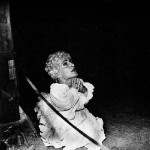 ——————————
08) ✝ DEâ–³D VIRGIN ✝ – Anxieties
2010 was the year in witch (harhar) I became acquanited with this emerging "style." I had originally written up a primer, believe it or not, on the entire "genre." After putting hours of work into it I decided it wasn't really publishable. If anyone really wants this, though,
drop me an email
and I'll send it your way. Anyway, amongst the large variety of styles which are bulked together under the witch house label, my favorite has been that of ✝ DEâ–³D VIRGIN ✝. After a few EPs, a full length called Anxieties emerged and blew me away. Anything less distinguished from "witch house" wouldn't stand a chance of making my top records list.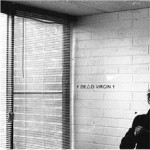 ——————————
07) Rasputina – Sister Kinderhook
If you know and love Rasputina, this record is as good as any other. Wish I could say more, but that's all I've got. I'm going to see her in February at the Ottobar in Baltimore and I'm planning on recording audio. If you're interested, there will definitely be downloads links up here after the show.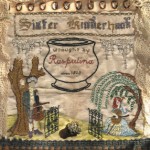 ——————————
06) Serena-Maneesh – No 2: Abyss in B Minor
This record was recorded over a period of two years, partially in a cave near Oslo. Need I say more?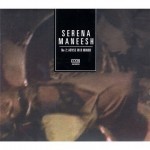 ——————————
05) Laura Marling – I Speak Because I Can
This took me a while to fully appreciate. I now think I like it as much as if not more than her first, Alas I Cannot Swim.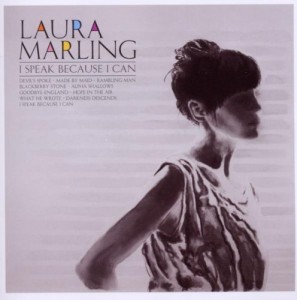 ——————————
04) The Arcade Fire – The Suburbs
Everyone knows this. I don't have anything to say except that it owns.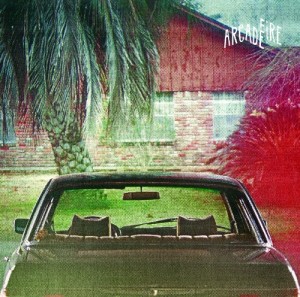 ——————————
03) Beach House – Teen Dream
This is their best record yet. They also make me proud to be a fellow Baltimorian. Still haven't gotten to see them live yet, but I'm looking forward to it!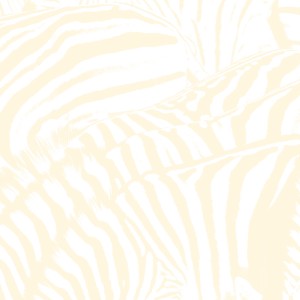 ——————————
02) Joanna Newsom – Have One On Me
I think this is the most ambitious and probably technically the best record of the year. The songs spanning three discs strike me in so many different ways it's hard to believe these are all one studio album and not some retrospective "best of." I very much hear/feel a Joni Mitchell vibe in this. Robyn and I had the chance to see her play a few months ago and we were thrilled. Joanna is probably one of the best performers I've seen, and her entire crew was impressive. I also got the sense she is a real perfectionist (best evidenced by the woman who took about 45 minutes to tune Joanna's harp before the show). Once again, very hard to choose a sample. This one is probably my favorite of the record… today.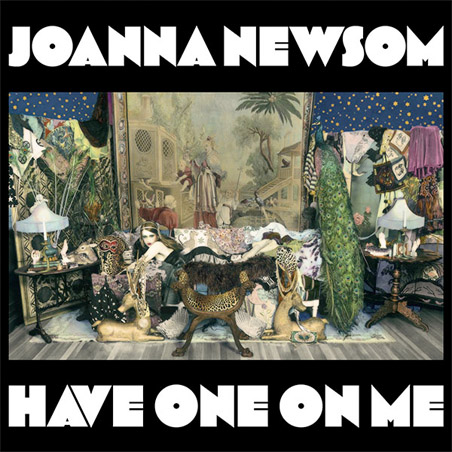 ——————————
01) School of Seven Bells – Disconnect From Desire
So, that brings me to the best. As I mentioned above, this probably wouldn't have one on technical merits alone, but thats not what good music is all about. School of Seven Bells connects with me on a very personal level and that's what I look for in trying to rank out records. 2010 was a mixed bag for the band, riding on a wave of late success from their last record Alpinisms which slipped underneath the radar in 2008 but was noticed in a huge way last year. Everything seemed to be working well for them, but I was both shocked (and not-so-shocked, this is for another post) when they
announced
Claudia was leaving the band – but, luckily for us, they would be continuing on just Alley and Benjamin. I had the chance to see them play in Baltimore shortly after and they managed to melt faces regardless. Sure the missing harmony was sad, but they held their own and put on a ridicurad performance. It will be interesting to see where album # 3 falls with the new dynamic. In an appropriately titled summary…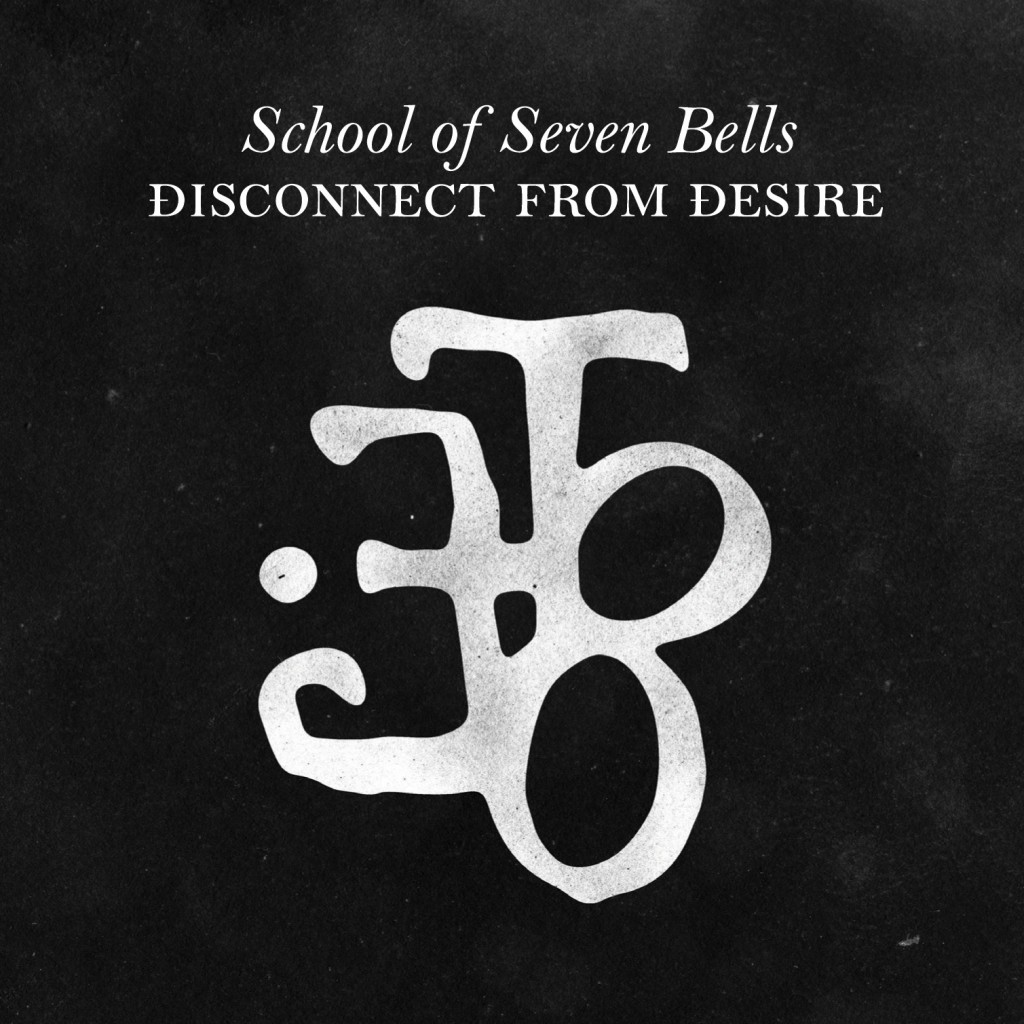 ————————————————————
10) No Wave – Nameless One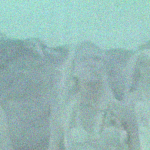 ——————————
09) The Twilight Sad – The Wrong Car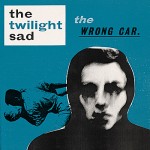 ——————————
08) Girls – Broken Dreams Club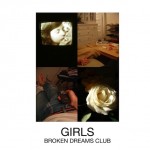 ——————————
07) Balam Acab – See Birds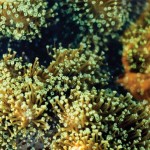 ——————————
06) Team Ghost – Celebrate What You Can't See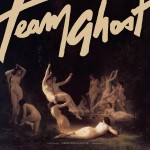 ——————————
05) Sunglasses – Sunglasses EP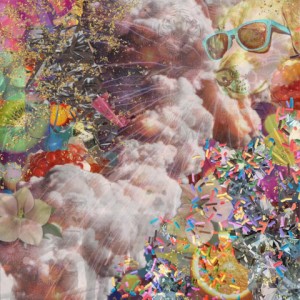 ——————————
04) The Radio Dept. – Never Follow Suit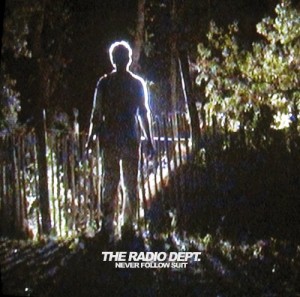 ——————————
03) oOoOO – oOoOO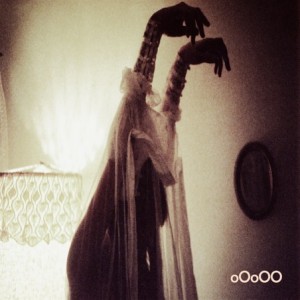 ——————————
02) White Ring – Black Earth That Made Me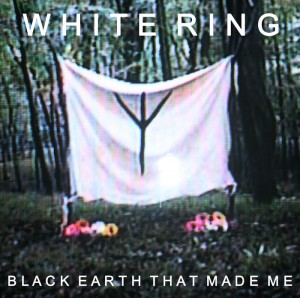 ——————————
01) Snowden – Slow Soft Syrup
People who know me know about my Snowden addiction. Jordan Jeffares is my heroin. After waiting the last four years for a follow up to Anti-Anti (the
2nd best album of the last decade
), 2010 brought an EP featuring five tracks comprising a preview of Anemone Arms (album #2). If I could justify counting this as a record, it would be #1. I could not, so it made top EP instead. I'll have more to write about Snowden soon, over on
Good News
.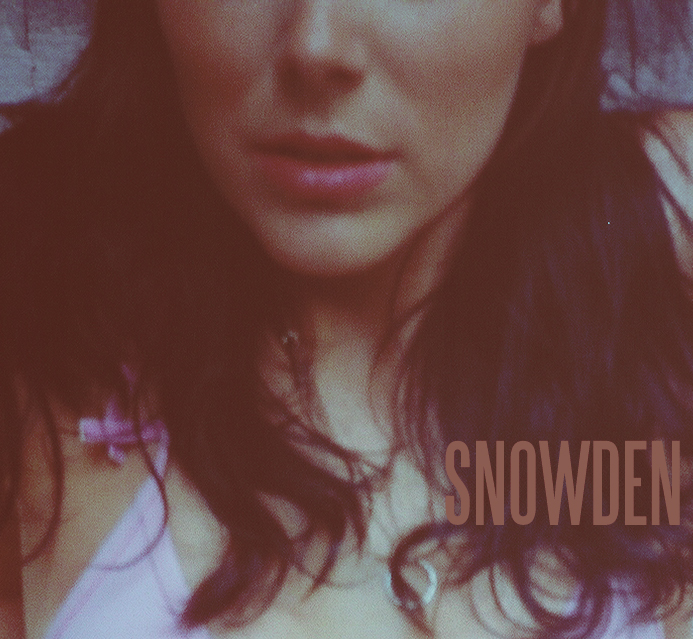 ————————————————————
Honourable Mentions

: Awesome (in no particular order)
Faun Fables – Light of a Vaster Dark [probably would have ranked top 25 if I had more time to digest]
A Sunny Day in Glasgow – Autumn, again [amazing band that's "new" for me in 2010, thanks Doreen]
Wild Nothing- Gemini [thanks for this, Omar]
Warpaint – The Fool [probably would have ranked top 25 if I had more time to digest]
The Boy Who Trapped The Sun – Fireplace
The Radio Dept. – Clinging To A Scheme [amazing band that's "new" for me in 2010, thanks Anna bear]
Michael Parallax
– Mountain [Fl native weirdo / ridicurad musician you should keep your eyes on]
Swans – My Father Will Guide Me Up A Rope To The Sky
Cotton Jones – Tall Hours in The Glowstream
Autolux – Transit Transit
Small Black – New Chain
How to Destroy Angels – How to Destroy Angels
Zola Jesus – Stridulum II
Girl Talk – All Day [if I could justify counting DJ records as "albums" this probably would rank top 25]
Emily Reo – WITCH MTN
Eels – End Times [very close call for a top10 spot]
Secret Knives – Affection
JJ – N° 3
JJ – Kills
Secret Cities – Pink Graffiti
Four Tet – There Is Love in You
Tender Forever – No Snare
Maps & Atlases – Perch Patchwork
Kim Boekbinder – The Impossible Girl
Engineers – In Praise Of More
Sufjan Stevens – The Age of ADZ
The Besnard Lakes – The Besnard Lakes Are The Roaring Night
Amanda Palmer – Amanda Palmer Performs The Popular Hits Of Radiohead On Her Magical Ukulele
Flying Lotus – Cosmogramma
Lower Dens – Twin-Hand Movement
Kula Shaker – Pilgrims Progress [this could fill an entire post. perhaps it will someday.]
Little Insects
– Almost Ghost [Orlando transplant in Brooklyn / badass to keep an eye on]
Mountain Man – Made The Harbor
No Age – Everything In Between
Bombay Bicycle Club – Flaws
Ghostland Observatory – Codename: Rondo
Owen Pallett – Heartland
Rafter – Animal Feelings
British Sea Power – Zeus EP
Avi Buffalo – Avi Buffalo
Blank Dogs – Land And Fixed
Nina Nastasia – Outlaster
Shapes and Sizes – Candle to Your Eye
Mynabirds – What We Lose in the Fire We Gain in the Flood
Suuns – Zeroes QC
The Extra Lens – Undercard
Faudel – Bled Memory
Frightened Rabbit – The Winter Of Mixed Drinks
Jenny And Johnny – I'm Having Fun Now
Toro y Moi – Causers of This
————————————————————
Honourable Mentions

: Good or Decent (in no particular order)
Electric President – The Violent Blue
Best Coast – Crazy For You
Phosphorescent – Here's To Taking It Easy
The Tallest Man On Earth – The Wild Hunt
Perfume Genius – Learning
Women – Public Strain
Of Montreal – False Priest
Villagers – Becoming a Jackal
No Age – Everything In Between
M.I.A. – /\/\/\Y/\
OK Go – Of the Blue Colour of the Sky
Everything Everything – Man Alive
Good Shoes – No Hope, No Future
Ariel Pink's Haunted Graffiti – Before Today
————————————————————
Biggest Disappointments

: (in no particular order)
Kula Shaker – Pilgrims Progress
Of Montreal – False Priest
LCD Soundsystem – This Is It
Hot Chip – One Life Stand
M.I.A. – /\/\/\Y/\
Someone Still Loves You Boris Yeltsin – Let It Sway
Crystal Castles – Crystal Castles ( II )
————————————————————
Popular Records I Disliked

:
The National – High Violet
Yeasayer – Odd Blood
A Life Like No Other – A Life Like No Other
Future Islands – In Evening Air
Sleigh Bells – Treats
————————————————————
Best Electronic/Noise/Other/Instrumental/Witch House

:
— electro/noise/other (in no particular order)
Nice Nice – Extra Wow
Meat Beat Manifesto – Answers Come In Dreams
The Flashbulb – Arboreal
Truth – Puppets
EF – Sons Of Ghosts
Crystal Castles – Crystal Castles ( II )
Billions and Billions – Billions and Billions
Emeralds – Does It Look Like I'm OK
Tobacco – Maniac Meat
The Books – The Way Out
Pantha Du Prince – Black Noise
— instrumental/non-electro (in no particular order)
Maserati – Pyramid Of The Sun
Faust – Faust Is Last
The Octopus Project – Hexadecagon
— witch house (in no particular order)
White Ring – Black Earth That Made Me [thanks to Erica for introducing me to this and to Witch House]
oOoOO – No Summr4U & oOoOO (s/t) [2 EPs]
Salem – King Night
▲⃝ ▲⃝ ▲⃝ – CD-ROM
Balam Acab – See Birds
/// ▲▲▲ \\ – CDR
†‡† – CDR
GR†LLGR†LL – CDR
Modern Witch – Dark Secrets of the New Age
Indian Jewelry – Totaled
✝ DEâ–³D VIRGIN ✝ – Anxities
LAKE Râ–²DIO – The Weather
Creep – Days EP
~▲†▲~ – ~▲†▲~
❖ – k n i g h t
H∆UNT3D HOUS3 – S3XY TIM3 3P
É… – Nothing [single]
VICES†OF†YOUTH – silence=death [single]
Black☻Skin – Casa Nostra [single]