Tag Archive for 'Girls'
These 8 days flew by! Highlighted by a Laura Marling concert, which was phenomenal. It was my third time seeing her, but the first time it was really her element. First time, she was opening for another artist; second time, Coachella. This one was in a tiny outdoor amphitheatre, and it was quite perfect. Her voice, her songs, her sweet shy English charm. Her songs have grown on me quite a lot, her last album took a lot of time to burrow into my brain and realize just how stunning they are. She keeps growing and getting better, and I felt like I was seeing Joni Mitchell or someone at that sort of level. If she's not there, she will be. Soon.
-
almostaghost
A chill week, I guess, as the mix shows. Sometimes that's how it rolls.
-
almostaghost
So now I've had a week of recovery and letting things settle post-Coachella, I thought I could finally feel up to solidifying some of my thoughts. I've seen a lot of "recaps" of the weekend(s), almost all of which could have been written beforehand–hot! so many diverse artists! so many bros in the rave tent!–so I'll try to avoid those. (It was damned hot, though, that's for sure.)
I told a friend before the weekend that I was looking forward to Coachella, because I can just zone out and listen to music. And that's how the weekend plays for me. I'm not bothered by the crowds, I don't socialize in the camps/hotels, I just float from stage to stage to stage to stage, doing and hearing what I want. It's great.
Instead of recapping moment-by-moment everything I did, I wanted to mention a few each day.
FRIDAY:
After starting off with a few forgettable sets early on Friday (including my only two stops into the aforementioned rave Sahara tent), I headed out to the wide open Main stage to catch Hello Seahorse!, a dynamic and cool Mexican band.
Hello Seahorse! impressed greatly, their singer was engaging, and has a beautiful, operatic voice. I don't make comparisons to Radiohead lightly, but Hello Seahorse! reminded me of their mix of musical dynamics, ethereal on top of rock/electronics. She only sings in Spanish, and barely said any words in English between songs, so for all I know, the lyrics are garbage. But still, I'm now a big fan. One underrated aspect of Coachella every year is their Latin American lineups, though this year I think Hello Seahorse! was their only one.
After a pretty cool set by EMA, I waited for Gary Clark Jr., who proceeded to blow the whole tent away. Sometimes a hot crowded tent needs some hot steamy blues, and that's what we got. There is a lot of snobbiness to the Sahara rave tent sometimes, how the electro house DJs just play beats until the bass drops and everyone goes YEA! Gark Clark Jr., however, brings that same excitement with his guitar. The feeling when he drops into the riff after his hot solos had people raving. It was really fun, and shows — maybe the blues can be the next dubstep. Haha. Anyway, this was a breakthrough gig, and Clark should be a star soon (if not already). His sound reminds of The Black Keys, but with more soul mixed in (and Jimi Hendrix licks).
After watching Pulp–the explosion of "Common People" was amazing and one of the highlights of the weekend, I high-tailed it right over to the Outdoor Stage for, hell yes, Mazzy Star. The contrast between Jarvis Cocker, a real cool rock star, and Hope Sandoval could not have been more striking.
Hope Sandoval kindly requested the lights stay off, and she and the newly-reunited Mazzy Star played their seductive songs to near-darkness. It was perfect. The band, by the end, found their groove and it was quite a phenomenal performance. Perhaps a relatively-rowdy festival was not the ideal situation for Mazzy Star music (more on that later) but still, they sounded GREAT.
FULL LINEUP I SAW: Mea, Abe Vigoda, The Sheepdogs, Hello Seahorse!, EMA, Gary Clark Jr., GIRLS, Dawes, Pulp, Mazzy Star, M83, The Black Angels
IF I COULD DO IT OVER: I probably would go to The Black Keys or Explosions In The Sky instead of M83.
SATURDAY
Saturday was my epic day. The schedule was (almost too) killer. I sort of set it up to see all women, until the end when Bon Iver and Radiohead finished my day.
After an up-and-down afternoon of some failed sets (Dragonette), cool vibes (Keep Shelly In Athens), buzz rap (Azealia Banks), old farts (fIREHOSE & Buzzcocks), I headed out into the 105-degree Outdoor Stage to catch tUnE-yArDs. It was almost reckless to be out there like that, but the festival kept everyone well-misted and, well, when someone is as riveting a performer as tUnE-yArDs, you don't think about it. She brought an interesting mix of intense and fun to her amazingly impressive live technique of loops and live samples and percussion. This was a really good set and I had a really good time. Her albums are good, but one must experience her live.
After tUnE-yArDs, I was getting into the heart of my lineup. Laura Marling and St. Vincent were back-to-back in one tent, meaning I'd have to miss Andrew Bird, Jeff Mangum, and The Shins. Not complaining! Marling played a beautiful set, but the noisy atmosphere seemed to get to her. She seemed to cut her set short (her guitar guy brought her a guitar for the last song, but she'd already walked off). She had more time, and hadn't got to even her recent (amazing) singles ("Sophia"). Regardless, I do consider her one of the best songwriters going right now.
St. Vincent had a post-sunset slot, and honed her set down to include nothing but high-intensity rock songs. Her energy was almost unbelievable. Her final song was sung while crowdsurfing, which only served to make the rowdy crowd rowdier. But, as usual, her stage diving wasn't done in a reckless way, but in a more "this is badass" way. I dunno, it's hard to explain. But Annie Clark's stage presence and uber-coolness won everyone over. This was the set for me all weekend, and one I'll always remember.
After that somewhat jawdropping performance, I wandered over to watch Feist for a bit, before Bon Iver and Radiohead closed things out. I did squeeze some Godspeed You! Black Emperor in between Bon Iver and Radiohead, which was crazy. The 30 min. of Godspeed I saw were dramatic, brilliant, menacing. I should have made more time for them.
FULL LINE-UP I SAW: Kiss Kiss Bang Bang, Keep Shelly In Athens, Dragonette, Azealia Banks, fIREHOSE, tUnE-yArDs, Buzzcocks, Laura Marling, St. Vincent, Feist, Bon Iver, Godspeed You! Black Emperor, Radiohead
COOL STUFF I COULDN'T FIT IN: Miike Snow, SBTRKT, Jeff Mangum, Andrew Bird, Flying Lotus
IF I COULD DO IT OVER: leave Bon Iver a little earlier to see more Godspeed, skip Feist for Flying Lotus.
SUNDAY:
We all have heard about Sunday's lineup, I'm sure: Hologram Tupac and Dr. Dre! I started out pretty early, taking it easy with some new bands like Gardens & Villa and Housse De Racket. First Aid Kit was next, who I'd discovered pre-Coachella and was really looking forward to. They sounded very nice, but some keyboard troubles seem to throw them off their game a bit. Also, like Laura Marling, a noisy festival is not necessarily the best vibe for their quiet clear folk sound.
Santigold was next, out on the main stage at 3:30pm in the DEAD of the sun. But again, her party vibes made you forget that. She played through her songs, with her cool band and it was quite a good time. She keeps growing into one of my favorites.
After this, I went to try to see Real Estate, and listened outside their tent. But it was PACKED, and I couldn't get close. Around this time, I started thinking, maybe I should just go home. It was 105 degrees out, I'd seen a lot. It's 4:30pm and I still have 7 hours left before Hologram Tupac. There was a couple of two hour blocks looming where I wasn't overly interested in anyone playing. My mind was wandering. Not even physically, I felt fine, just mentally, I felt done. So, after Real Estate, I called it in and went home to watch Mad Men. 🙂
SUNDAY LINEUP I SAW: Tyler Uppercut, Gardens & Villa, Housse De Racket, Oberhofer, First Aid Kit, Santigold, Real Estate, Don Draper
IF I HAD STAYED LONGER THE LINEUP WOULD'VE INCLUDED: Thundercat, Gaslamp Killer, The Weeknd, Modeselektor, Dr. Dre/Tupac
REGRETS: OK so Thom Yorke came out and sang with Modeselektor at their half-filled tent. I like them, I would have been there. That's what I missed by going home. 🙁 (He's collaborated with them 3-4 times.)
-
almostaghost
As I mentioned somewhere along the way, I'm going to Coachella again this year. But even when I don't, I enjoy going through the lineup and checking out all the artists. This is a mix of the ones I like for Friday. It feels like an odd collection, the Friday lineup, but it will be a fun day to kick off everything. A short breakdown:
British artists: Pulp, James, The Horrors*, Yuck*, Arctic Monkeys*, WU LYF*, The Midnight Beast*, Wolf Gang*
French artists: Breakbot, M83, SebastiAn, Madeon*
Texas artists: The Black Angels, Neon Indian, Explosions In The Sky
intense artists: Refused* (hardcore scream punk), Death Grips* (hardcore hiphop), Atari Teenage Riot* (digital hardcore)
women: Mazzy Star, EMA, Hello Seahorse!, honeyhoney*, Ximena Sarinana*
rap/soul/reggae: Frank Ocean, Jimmy Cliff*, Kendrick Lamar
artists I didn't know very well before doing this and was impressed by: EMA, The Black Angels, Hello Seahorse!
personal favorites of the day: Mazzy Star, Pulp, Frank Ocean
* = not on my mix
-
almostaghost
This seems to be getting more difficult every year! 2011 was filled with so much great music and I feel like I had such little time to appreciate that. This year's rankings were truly the hardest ever to compile. Looking past the sheer volume of great new (and "newish") acts which have emerged, old favorites returned with new offerings, there's also the fact that my tastes have been diverging in two distinct directions.
My love for shoegaze has has come into the forefront this year, somewhat shattering the usual suspects for top 25 positions. Nevertheless, all those beautiful walls of noise simultaneously crashing down upon my ears couldn't ever make up for good song writing and talented vocalists. I think that's reflected in the mix of albums in this year's Top 25.
I had originally planned doing "reviews" for the top 10. However, I only had enough patience and focus to get the top spot for you. I have included a sample mp3 for each of the top 25 albums. If you would like to grab all of these at once (plus a few bonus tracks), click here.
[UPDATE DEC 26 2011] The honorable mentions have been updated after reading my colleague betweenthesound's amazing 2011 write up. If you haven't seen that, you should go read it now (or perhaps right after you finish this post). She managed to (once again) slam me with a gang load of records that were way beneath my radar, but that would definitely have put huge dents in my Top 25 list as it stands.
Without further ado, here they are…
Top 25 Albums

:
25) Asobi Seksu – Fluorescence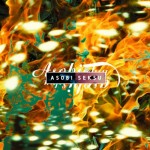 ---
24) The Mountain Goats – All Eternals Deck
The Mountain Goats – High Hawk Season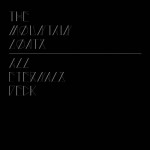 ---
23) The Dodos – No Color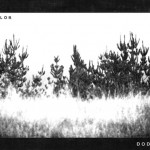 ---
22) Radiohead The King Of Limbs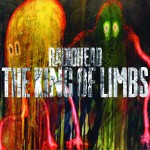 ---
21) Brute Heart – Lonely Hunter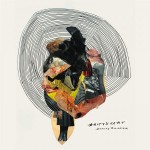 ---
20) Future Islands – On The Water
Future Islands – Give Us The Wind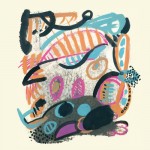 ---
19) Dearling Physique – Deadeye Dealer
Dearling Physique – Oh This Currency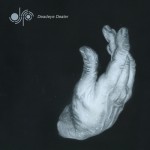 ---
18) Neon Indian – Era Extraña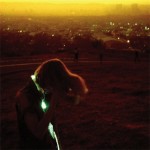 ---
17) ∆AIMON – AMEN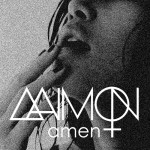 ---
16) Thurston Moore – Demolished Thoughts
Thurston Moore – Orchard Street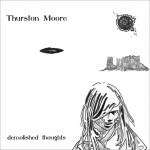 ---
15) Screen Vinyl Image – Strange Behavior
Screen Vinyl Image – My Confession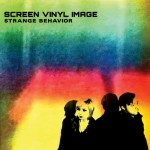 ---
14) The Vera Violets – In Between Fires
The Vera Violets – Down Tonight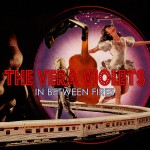 ---
13) The Horrors – Skying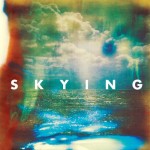 ---
12) Ladytron – Gravity The Seducer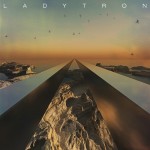 ---
11) The Antlers – Burst Apart
The Antlers – Every Night My Teeth Are Failing Out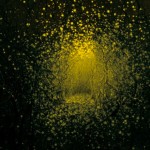 ---
10) Active Child – You Are All I See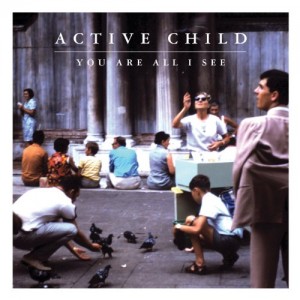 ---
09) I Break Horses – Hearts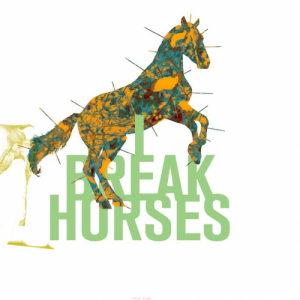 ---
08) Atlas Sound – Parallax
Atlas Sound – My Angel is Broken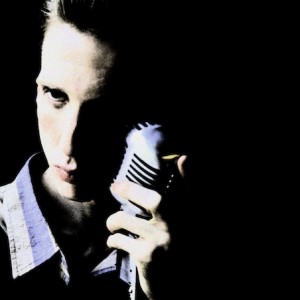 ---
07) Laura Marling – A Creature I Don't Know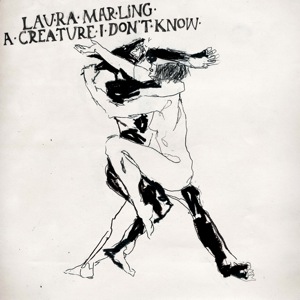 ---
06) Zola Jesus – Conatus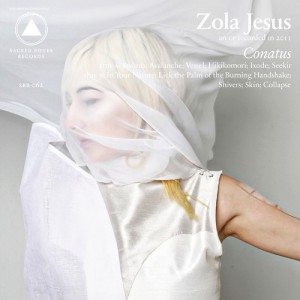 ---
05) PJ Harvey – Let England Shake
PJ Harvey – In The Dark Places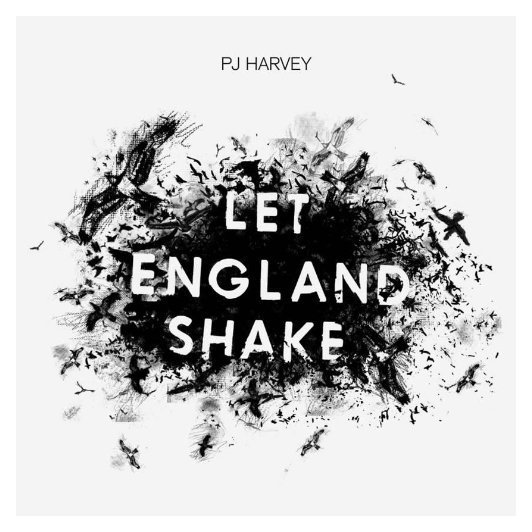 ---
04) M83 – Hurry Up, We're Dreaming
M83 – Raconte-Moi Une Histoire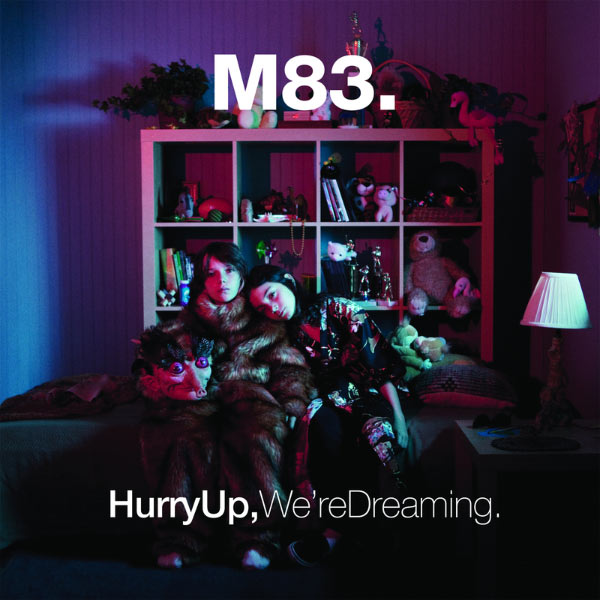 ---
03) Anna Calvi – Anna Calvi
Anna Calvi – Love Won't Be Leaving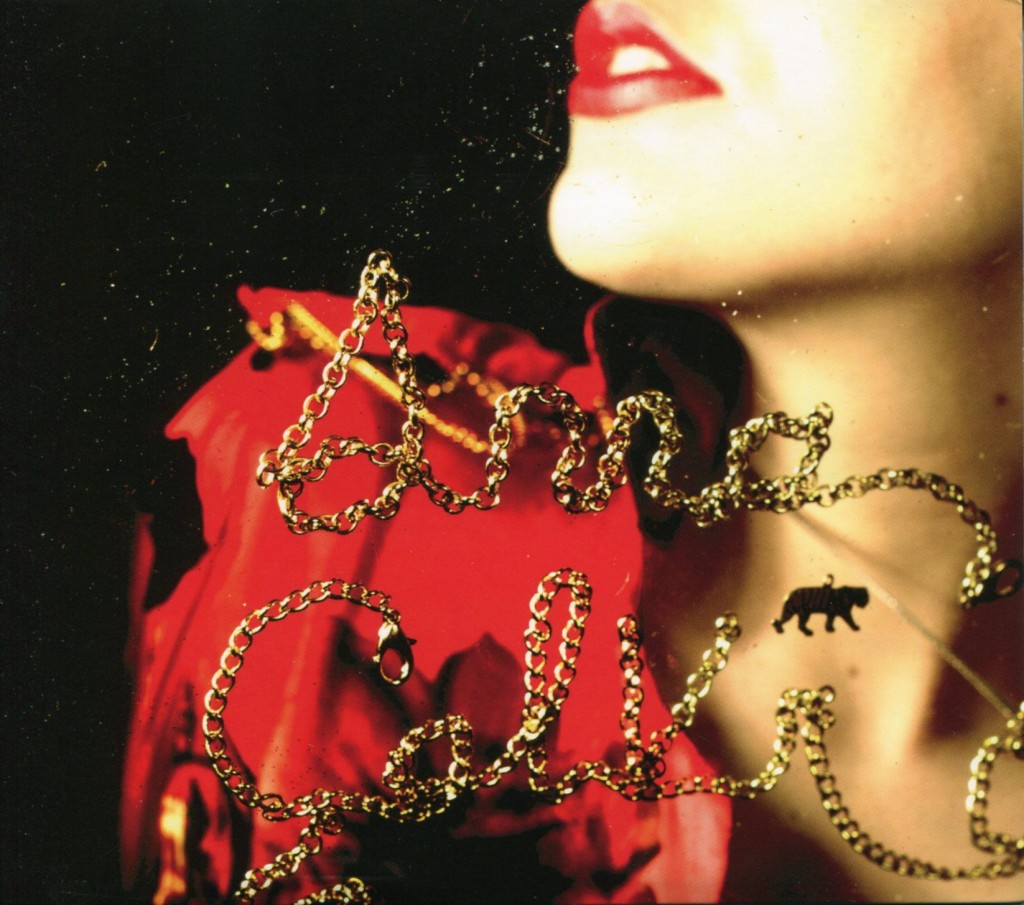 ---
02) Brief Candles – Fractured Days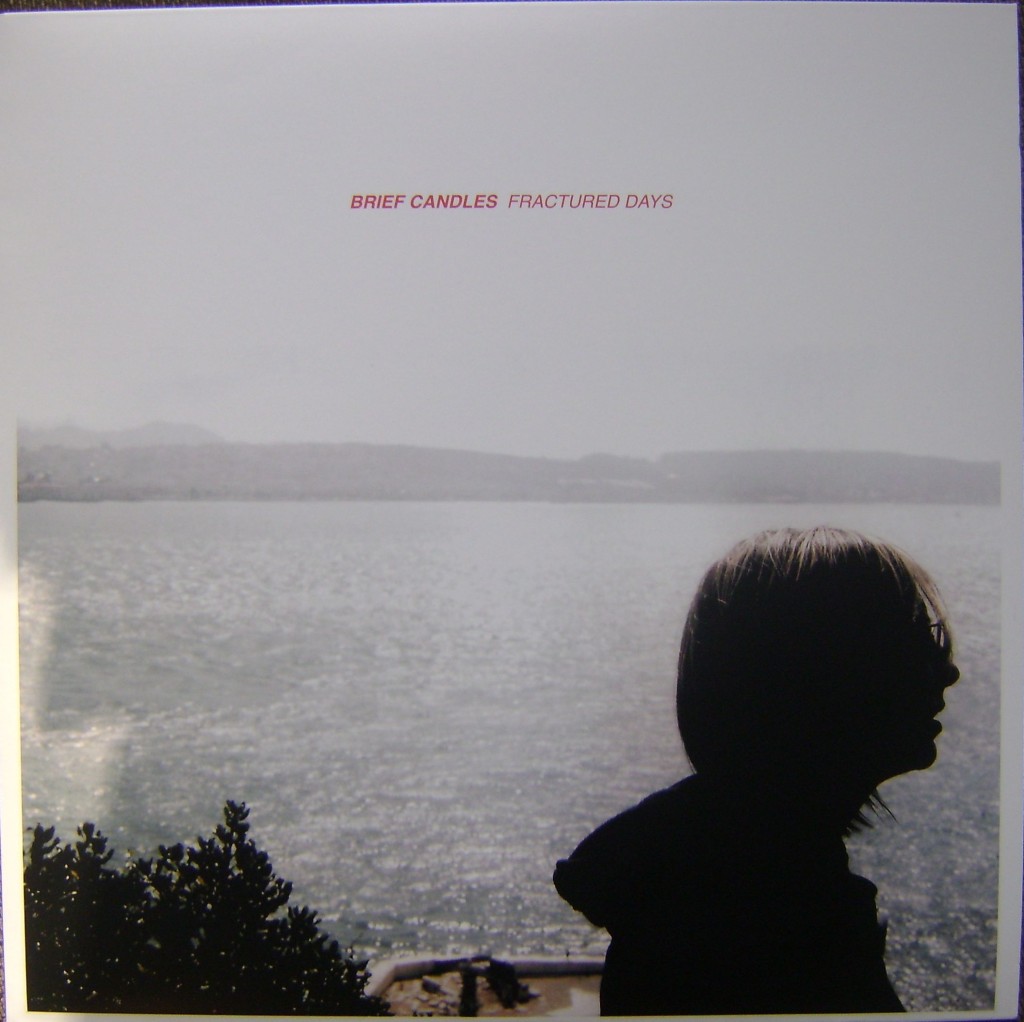 ---
01) Ringo DeathStarr – Colour Trip
In nearly every review, interview, blurb, or blog post post you'll read about Ringo Deathstarr, you'll find three common elements.
1. Trio from Austin
They've actually gone through a couple lineup changes over the past 5 years, but have mostly stuck to this formula. The creative element is lead vocalist/guitarist Elliott Frazier. After bassist Alex found her way into the band (2007) by apparently just showing up for practice, things have mostly settled down, just finding the right drummer (as of this writing / hopefully "final" – that's Daniel Coborn).
2. These guys sound like My Bloody Valentine
Drownedinsound put it this way " If in the meantime you've lost your copy of Loveless, you could do far worse than listen to Colour Trip." Yeah, it's true. Too bad Loveless
3. The bassist (Alex Gehring) (now going by "galexy") is so hot
So there, that's out of the way. If it's a more recent post you might read about how these kids just toured the UK/Europe with The Smashing Pumpkins. I have to admit kind of hate those dudes, but ultimately it means more exposure for Ringo Deathstarr and so I guess it's not a bad thing. Moving beyond those tidbits, you get into a the music.
In case you haven't noticed I don't do traditional reviews. I leave it to others to finely dissect the record. Instead of telling you how it sounds (just listen for yourself), I offer you how the record felt. Colour Trip hit hard for me. This was probably my favorite record Fever Ray's 2009 debut, and going back further it would have to be Snowden's Anti-Anti (2006). Before I totaled my car, this record could very often be heard at extremely high decibels pulsing through the streets of Baltimore weekday evenings. Dark  reverberation and the haunting fuzz draped chanting of Alex form the basis of my song of the year – Two Girls (stream/download below). For the life of me I can't tell you what the fuck she is saying, but she is saying it just right. Besides being the single most addicting track of 2011, there's an equally worthy video directed by Alex, which you can also find below. Be forewarned: One might say it's NSFW.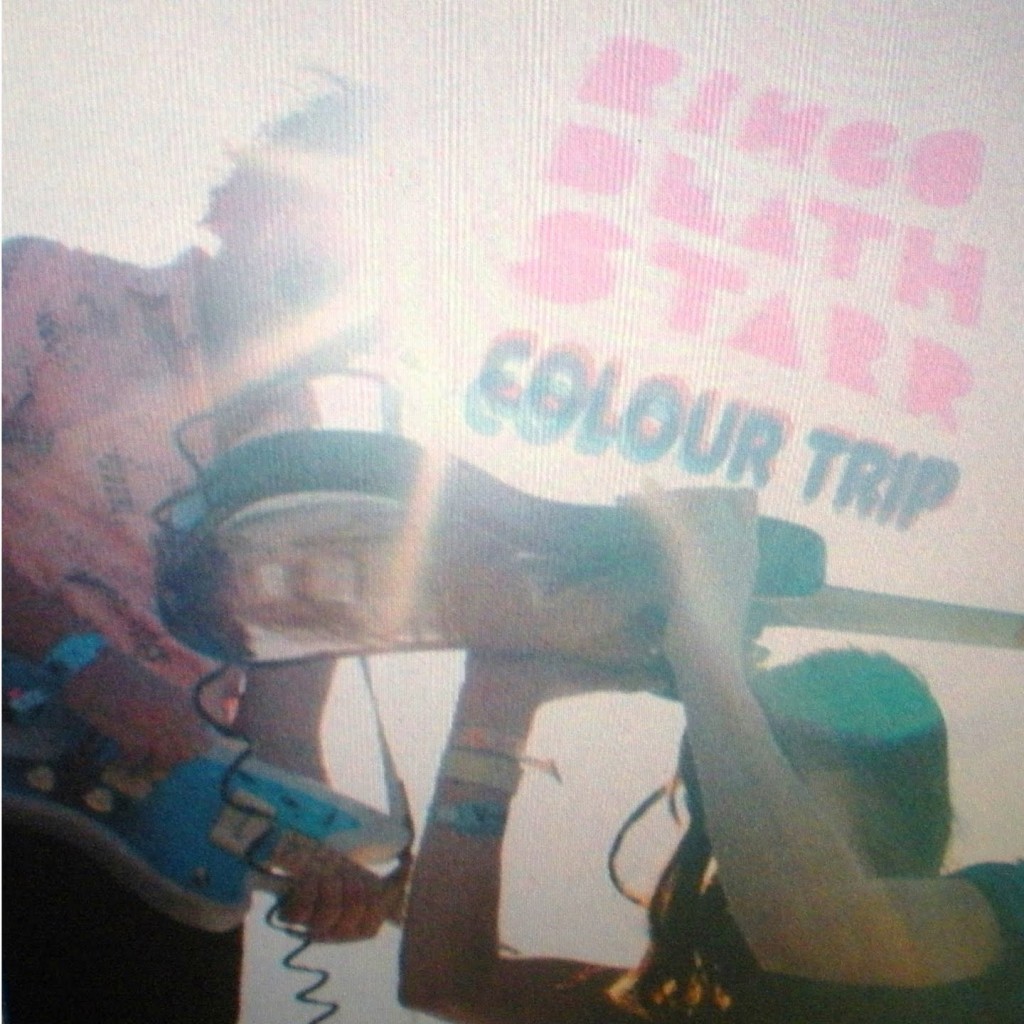 ---
Honorable Mentions [Highly Recommended]
Austra – Feel It Break
Girls – Father Son Holy Ghost
Hunx & His Punx – Too Young To Be In Love
Metronomy – The English Riviera
Radical Face – The Family Tree – The Roots
Shad[]wb[]x – Lady Doome [EP]
St. Vincent – Strange Mercy
SBTRKT – SBTRKT
Washed Out – Within & Without
---
Honorable Mentions [Enjoyed]
Arc In Round – II [EP]
Apparat – The Devil's Walk
Battles – Gloss Drop
Björk – Biophilia
Big Black Delta – BBDLP1
Bombay Bicycle Club – A Different Kind Of Fix
Bon Iver – Bon Iver
Brazzaville – Jetlag Poetry
Chad VanGaalen – Diaper Island
Class Actress – Rapprocher
Com Truise – Galactic Melt
Computers Want Me Dead – Computers Want Me Dead
Cut Copy – Zonoscope
Destroyer – Kaputt
Dolorean – The Unfazed
Ducktails III – Arcade Dynamics
East River Pipe – We Live in Rented Rooms
Echo Orbiter – More Batteries
Feist – Metals
Fleet Foxes – Helplessness Blues
Grimes & d'Eon – Darkbloom [split ep]
Haley Bonar – Golder
Haujobb – New World March
Hercules & Love Affair – Blue Songs
High Places – Original Colors
IAMX – Volatile Times
Iron & Wine – Kiss Each Other Clean
Kate Bush – 50 Words For Snow
LAKE R▲DIO – Delta
Little Insects – Brighter Than Darkness
Lorelle Meets The Obsolete – On Welfare
Lumerians – Transmalinnia
Lykke Li – Wounded Rhymes
Malajube – La Caverne
Morpheme – Infection
Niva – Feverish Dreams [EP]
Mogwai – Earth Division [EP]
Music for Headphones – Life.in.Mono
Niva – Feverish Dreams [EP]
ohGr – Undeveloped
Passwords – Passwords
Phantogram – Nightlife [EP]
Pipes You See, Pipes You Don't – Lost in the Pancakes
Prefuse 73 – The Only She Chapters
Rachel Goodrich – Rachel Goodrich
Seapony – Go With Me
Smith Westerns – Dye It Blonde
Starfucker – Reptilians
Stephen Malkmus & The Jicks – Mirror Traffic
Stevie Nicks – In Your Dreams
Stumbleine – All for your smile
Taken By Cars – Dualist
The Pains Of Being Pure At Heart – Belong
The Rosebuds – Loud Planes Fly Low
The Sea and Cake – The Moonlight Butterfly
Tropic of Cancer – The End of All Things
TV On The Radio – Nine Types Of Light
Tycho – Dive
Ume – Phantoms
Vondelpark – nyc stuff and nyc bags [EP]
Wagon Christ – Toomorrow
Warm Ghost – Uncut Diamond EP
Wooden Shjips – West
Woodsman – Mystic Places
Wire – Red Barked Tree
Young Galaxy – Shapeshifting
Yuck – Yuck
††† – † EP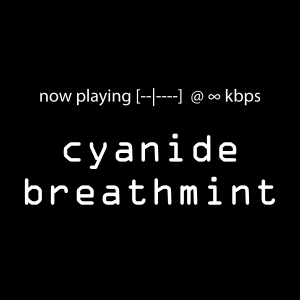 -
breathmint
Hi! Coming soon: reviews of my favorite albums of the year!
-
almostaghost
My monthly mix of all new 2011 tracks is ready to go. I had a ton of tracks lined up for this one, almost 2 hours of music, but I ended up cutting it back to the usual length for these mixes (around an hour). Lost some good stuff, but that's how it goes sometimes. 🙂 (Also, that's a picture of Alexander Hamilton; I used it because I've been reading his biography.)
-
almostaghost
Reviewing a live show is tough, even tougher than records. Basically, I imagine there were 17,375 Phoenix fans at the Hollywood Bowl last Saturday, and they probably all had a great time and walked away thinking, OMGZ! I mean, who am I to argue or say otherwise?
I'm not anti-Phoenix. I checked out their music prior to Coachella earlier this year, and caught about 10 minutes of their set there. Mostly I'm ambivalent. I was, however, more interested in seeing Grizzly Bear and to a lesser extent Girls. I tried to see Grizzly Bear at Coachella, but their tent was too packed, I couldn't make it in. As for Girls, ok cool.
So, as someone not entirely wrapped up in any of the bands, I feel like I could think more about the concert-going experience and what these bands brought to the stage. Interestingly, despite their obvious differences in sound and presence, these 3 bands seem to me to have certain things in common (besides all having lame band names that are useless to look up in Google). Mainly, I noticed a similar songwriting style. I mean, I don't believe there was any songs that had any sort of chorus; and they wrap their verses in relatively subtle riffs and melodies. This of course is cool on record, but to a giant crowd? Something felt lacking.
There are two types of live bands, in my experience: those that come out and play their songs, and those that come out and play. Girls is the first one. They came out, did their songs, and left. Though I'll be fair, they only played for like 17 minutes. Their first couple songs made little impression, and then just as they were getting into it, their set ended.
Grizzly Bear came next. You know how their great records and songs can sometimes have an awkward yet beautiful momentum to them? Live, it's slightly annoying. I kept hoping for a bit more groove, but all the constant changes kind of nullified it. Despite that, I'd say they came off pretty well on stage, I enjoyed their voices, and their songs have continually grown on me over the years. Halfway through, Leslie Feist came out and sang a song (and danced around and sang harmony on another), and she always sounds great.
Phoenix closed it down. They are a talented band, and have a sound that can fit in a big place like the Bowl. They definitely had a bit more muscle than either Girls or Grizzly Bear. The songs I liked the best were the ones that seemed to be built more on a synthesizer sound. Like I said, though, the lack of choruses made the show feel odd to me. I don't want my bands to necessarily be U2 and sing a bunch of anthems, but by this point, I wanted something. Reach out and grab me, Phoenix! They did not. Since I didn't really know any of their songs (not a radio listener, obvs), most of what they did went right through my ears.
At one point, Phoenix walked out into the middle of the crowd, and played a few songs from there. From my vantage point, up in the back, it was a giant lull in the show. But I guess that was nice for the people in that section. Also for a bit, they dropped a white curtain down and started to play behind it. I thought, hmm like The Wall? But you could see their silhouettes through it, and there was little rainbow lights lighting it up, and they kind of just noodled bass solos (which they seemed to do a lot) or something from back there. I'm not sure what statement they were making, but it certainly wasn't anything like Pink Floyd's statement about the wall between band and audience. I'm sure the whole thing is some sort of symbolic message about modern music I haven't figured out.
Here's a couple of mp3s:
Grizzly Bear & Feist – "Service Bell"
I wanted to share this pretty cool cover of Bob Dylan's "Sad-Eyed Lady Of The Lowlands" that Phoenix recorded at some point, but the file size is too big, so here it is on Youtube:
and while finding that, I found an audience clip of the Grizzly Bear/Feist performance!
-
almostaghost