Tag Archive for 'Thurston Moore'
^ first, a mix. It's not ALL songs from my top 20 albums either. I do like other things too. 🙂
And had a couple of requests for an extended list, so here it is. A few that narrowly missed the top-20 just came out, and if I'd had them longer and given them more of a chance, they could've climbed up. Artists, next time, release your albums before November, kthxbye!
1. Gillian Welch – The Harrow & The Harvest
2. The Antlers – Burst Apart
3. Radiohead – The King Of Limbs
4. The Kills – Blood Pressures
5. Kate Bush – 50 Words For Snow
6. The War On Drugs – Slave Ambient
7. Lia Ices – Grown Unknown
8. Bon Iver – Bon Iver, Bon Iver
9. The Black Keys – El Camino
10. Shabazz Palaces – Black Up
11. Fleet Foxes – Helplessness Blues
12. Lykke Li – Wounded Rhymes
13. St. Vincent – Strange Mercy
14. Thurston Moore – Demolished Thoughts
15. Eleanor Friedberger – Last Summer
16. Cut Copy – Zonoscope
17. Disappears – Guider
18. Youth Lagoon – The Year Of Hibernation
19. Vetiver – The Errant Charm
20. Bjork – Biophilia
21. Death Cab For Cutie – Codes And Keys
22. Sophie Zelmani – Soul
23. Little Dragon – Ritual Union
24. Gudrid Handottir – Beyond The Grey
25. My Morning Jacket – Circuital
26. Radical Face – The Family Tree: The Roots
27. Iron & Wine – Kiss Each Other Clean
28. Tom Waits – Bad As Me
29. Feist – Metals
30. Laura Marling – A Creature I Don't Know
31. Anna Ternheim – The Night Visitor
32. Clap Your Hands Say Yeah – Hysterical
33. M83 – Hurry Up, We're Dreaming
34. R.E.M. – Collapse Into Now
35. Rachel Goodrich – Rachel Goodrich
36. Bell X1 – Bloodless Coup
37. Dum Dum Girls – Only In Dreams
38. Wilco – The Whole Love
39. Wire – Red Barked Tree
40. Marketa Irglova – Anar
41. Marissa Nadler – Marissa Nadler
42. Jay-Z & Kanye West – Watch The Throne
43. Stephen Malkmus and the Jicks – Mirror Traffic
44. Ghostpoet – Peanut Butter Blues & Melancholy Jam
45. Release The Sunbird – Come Back To Us
46. CANT – Dreams Come True
47. Babette Hayward – You Might Be Somebody
48. The Roots – Undun
49. Wild Flag – Wild Flag
50. Paul Simon – So Beautiful Or So What
51. Thea Gilmore – John Wesley Harding
52. PJ Harvey – Let England Shake
53. Blood Orange – Coastal Grooves
54. The Black Belles – The Black Belles
55. Alela Diane – Alela Diane & Wild Divine
56. Snoop Dogg – Doggumentary
57. Washed Out – Within And Without
58. Ringo DeathStarr – Colour Trip
59. Pterodactyl Plains – In The Air
60. Florence + The Machine – Ceremonials
that's enough; all 60 of these I do like! You can listen to my 20 favorites on my Spotify playlist. Add me on there!
Thanks for reading. Thanks for following along. Thanks for talking about music, making recommendations, and sharing stuff with me. On to 2012!
-
almostaghost
This seems to be getting more difficult every year! 2011 was filled with so much great music and I feel like I had such little time to appreciate that. This year's rankings were truly the hardest ever to compile. Looking past the sheer volume of great new (and "newish") acts which have emerged, old favorites returned with new offerings, there's also the fact that my tastes have been diverging in two distinct directions.
My love for shoegaze has has come into the forefront this year, somewhat shattering the usual suspects for top 25 positions. Nevertheless, all those beautiful walls of noise simultaneously crashing down upon my ears couldn't ever make up for good song writing and talented vocalists. I think that's reflected in the mix of albums in this year's Top 25.
I had originally planned doing "reviews" for the top 10. However, I only had enough patience and focus to get the top spot for you. I have included a sample mp3 for each of the top 25 albums. If you would like to grab all of these at once (plus a few bonus tracks), click here.
[UPDATE DEC 26 2011] The honorable mentions have been updated after reading my colleague betweenthesound's amazing 2011 write up. If you haven't seen that, you should go read it now (or perhaps right after you finish this post). She managed to (once again) slam me with a gang load of records that were way beneath my radar, but that would definitely have put huge dents in my Top 25 list as it stands.
Without further ado, here they are…
Top 25 Albums

:
25) Asobi Seksu – Fluorescence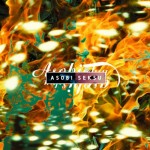 ---
24) The Mountain Goats – All Eternals Deck
The Mountain Goats – High Hawk Season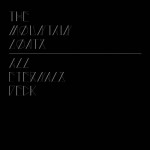 ---
23) The Dodos – No Color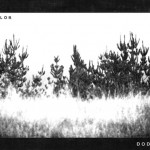 ---
22) Radiohead The King Of Limbs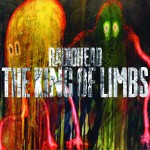 ---
21) Brute Heart – Lonely Hunter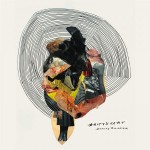 ---
20) Future Islands – On The Water
Future Islands – Give Us The Wind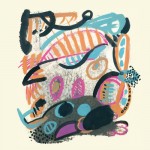 ---
19) Dearling Physique – Deadeye Dealer
Dearling Physique – Oh This Currency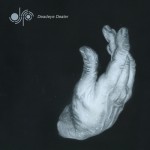 ---
18) Neon Indian – Era Extraña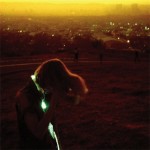 ---
17) ∆AIMON – AMEN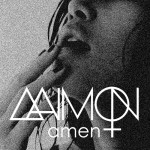 ---
16) Thurston Moore – Demolished Thoughts
Thurston Moore – Orchard Street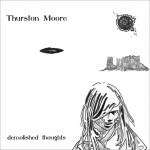 ---
15) Screen Vinyl Image – Strange Behavior
Screen Vinyl Image – My Confession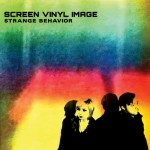 ---
14) The Vera Violets – In Between Fires
The Vera Violets – Down Tonight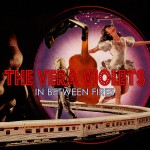 ---
13) The Horrors – Skying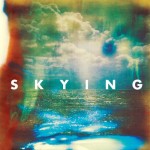 ---
12) Ladytron – Gravity The Seducer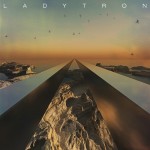 ---
11) The Antlers – Burst Apart
The Antlers – Every Night My Teeth Are Failing Out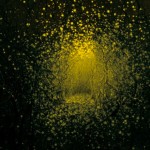 ---
10) Active Child – You Are All I See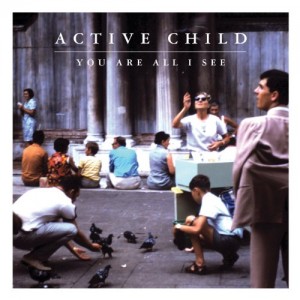 ---
09) I Break Horses – Hearts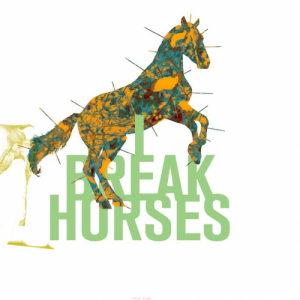 ---
08) Atlas Sound – Parallax
Atlas Sound – My Angel is Broken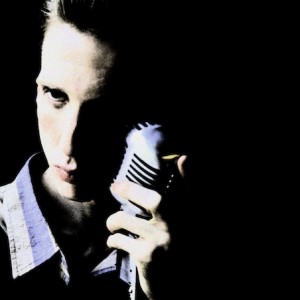 ---
07) Laura Marling – A Creature I Don't Know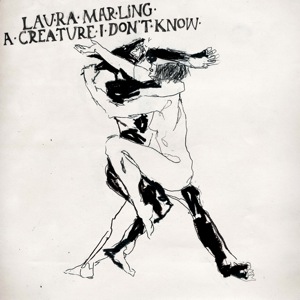 ---
06) Zola Jesus – Conatus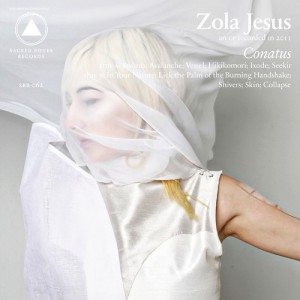 ---
05) PJ Harvey – Let England Shake
PJ Harvey – In The Dark Places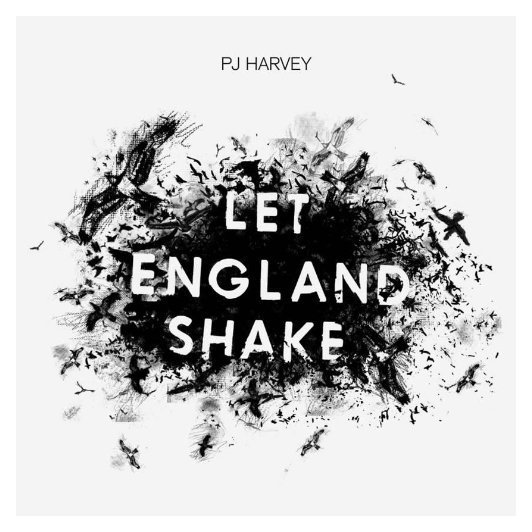 ---
04) M83 – Hurry Up, We're Dreaming
M83 – Raconte-Moi Une Histoire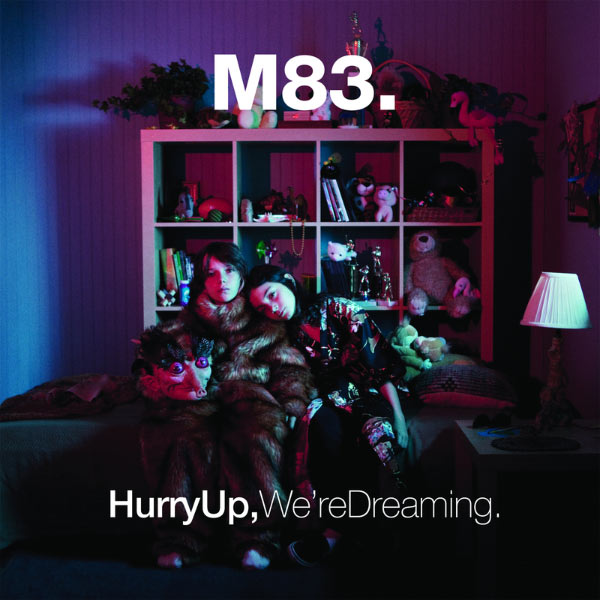 ---
03) Anna Calvi – Anna Calvi
Anna Calvi – Love Won't Be Leaving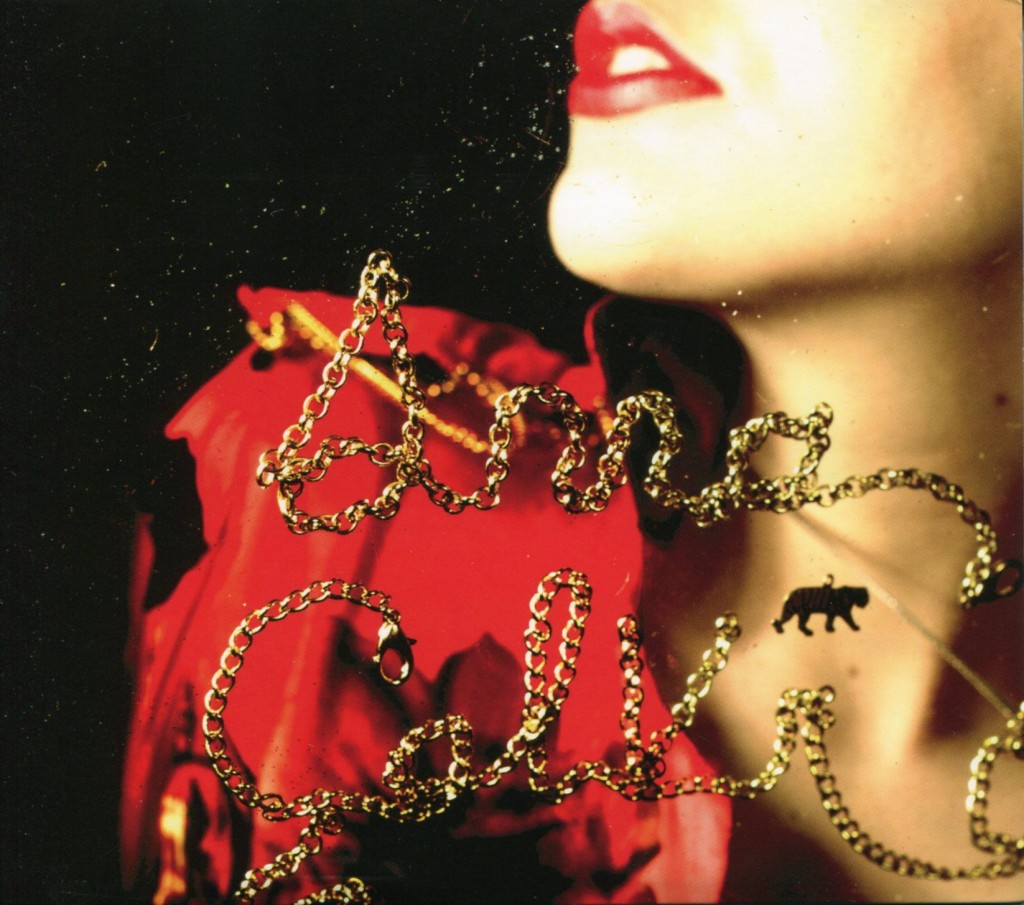 ---
02) Brief Candles – Fractured Days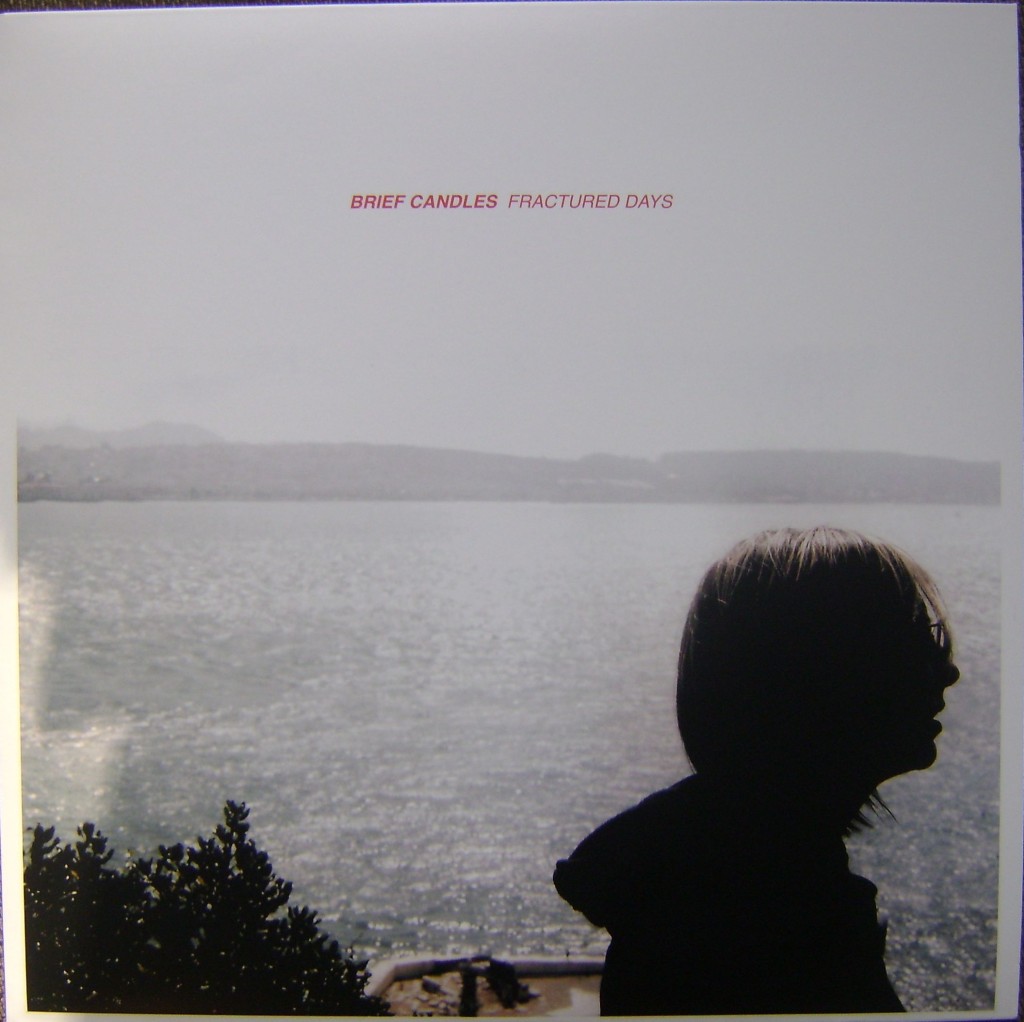 ---
01) Ringo DeathStarr – Colour Trip
In nearly every review, interview, blurb, or blog post post you'll read about Ringo Deathstarr, you'll find three common elements.
1. Trio from Austin
They've actually gone through a couple lineup changes over the past 5 years, but have mostly stuck to this formula. The creative element is lead vocalist/guitarist Elliott Frazier. After bassist Alex found her way into the band (2007) by apparently just showing up for practice, things have mostly settled down, just finding the right drummer (as of this writing / hopefully "final" – that's Daniel Coborn).
2. These guys sound like My Bloody Valentine
Drownedinsound put it this way " If in the meantime you've lost your copy of Loveless, you could do far worse than listen to Colour Trip." Yeah, it's true. Too bad Loveless
3. The bassist (Alex Gehring) (now going by "galexy") is so hot
So there, that's out of the way. If it's a more recent post you might read about how these kids just toured the UK/Europe with The Smashing Pumpkins. I have to admit kind of hate those dudes, but ultimately it means more exposure for Ringo Deathstarr and so I guess it's not a bad thing. Moving beyond those tidbits, you get into a the music.
In case you haven't noticed I don't do traditional reviews. I leave it to others to finely dissect the record. Instead of telling you how it sounds (just listen for yourself), I offer you how the record felt. Colour Trip hit hard for me. This was probably my favorite record Fever Ray's 2009 debut, and going back further it would have to be Snowden's Anti-Anti (2006). Before I totaled my car, this record could very often be heard at extremely high decibels pulsing through the streets of Baltimore weekday evenings. Dark  reverberation and the haunting fuzz draped chanting of Alex form the basis of my song of the year – Two Girls (stream/download below). For the life of me I can't tell you what the fuck she is saying, but she is saying it just right. Besides being the single most addicting track of 2011, there's an equally worthy video directed by Alex, which you can also find below. Be forewarned: One might say it's NSFW.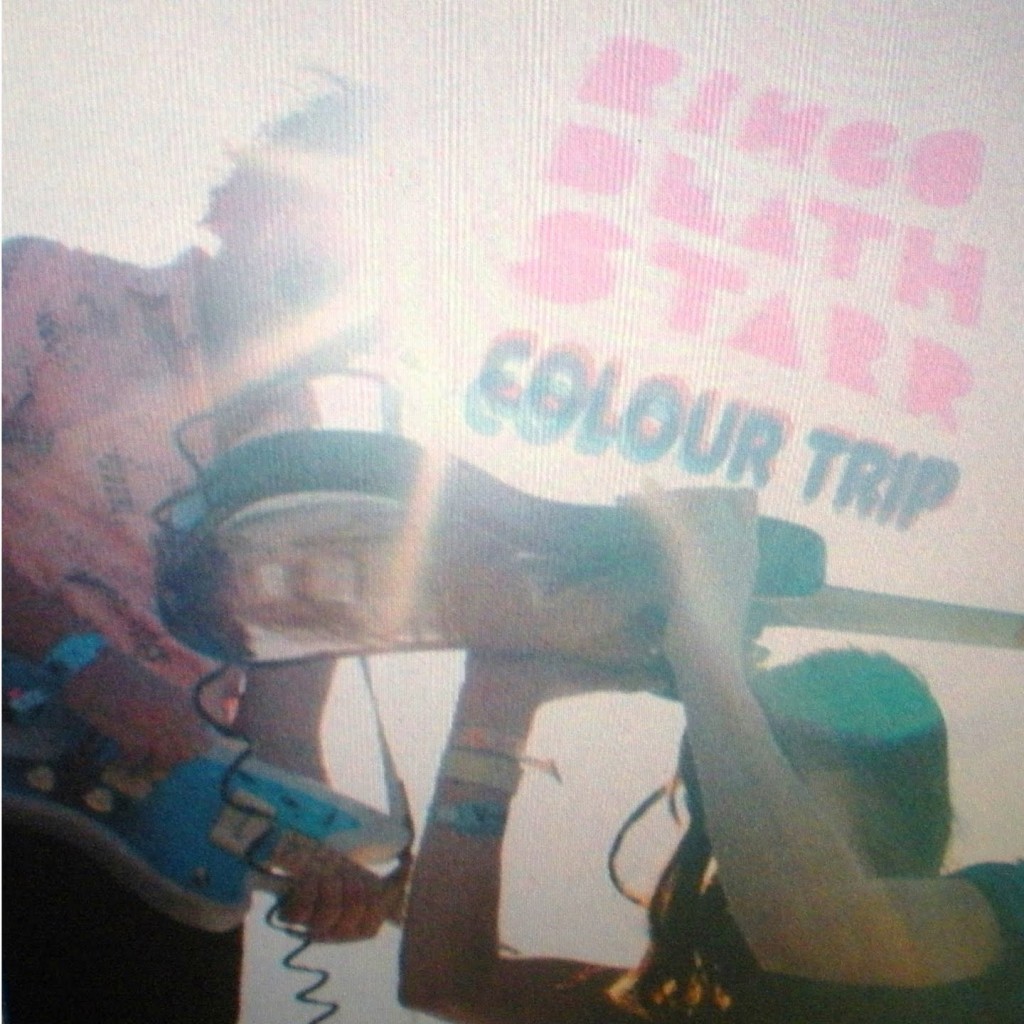 ---
Honorable Mentions [Highly Recommended]
Austra – Feel It Break
Girls – Father Son Holy Ghost
Hunx & His Punx – Too Young To Be In Love
Metronomy – The English Riviera
Radical Face – The Family Tree – The Roots
Shad[]wb[]x – Lady Doome [EP]
St. Vincent – Strange Mercy
SBTRKT – SBTRKT
Washed Out – Within & Without
---
Honorable Mentions [Enjoyed]
Arc In Round – II [EP]
Apparat – The Devil's Walk
Battles – Gloss Drop
Björk – Biophilia
Big Black Delta – BBDLP1
Bombay Bicycle Club – A Different Kind Of Fix
Bon Iver – Bon Iver
Brazzaville – Jetlag Poetry
Chad VanGaalen – Diaper Island
Class Actress – Rapprocher
Com Truise – Galactic Melt
Computers Want Me Dead – Computers Want Me Dead
Cut Copy – Zonoscope
Destroyer – Kaputt
Dolorean – The Unfazed
Ducktails III – Arcade Dynamics
East River Pipe – We Live in Rented Rooms
Echo Orbiter – More Batteries
Feist – Metals
Fleet Foxes – Helplessness Blues
Grimes & d'Eon – Darkbloom [split ep]
Haley Bonar – Golder
Haujobb – New World March
Hercules & Love Affair – Blue Songs
High Places – Original Colors
IAMX – Volatile Times
Iron & Wine – Kiss Each Other Clean
Kate Bush – 50 Words For Snow
LAKE R▲DIO – Delta
Little Insects – Brighter Than Darkness
Lorelle Meets The Obsolete – On Welfare
Lumerians – Transmalinnia
Lykke Li – Wounded Rhymes
Malajube – La Caverne
Morpheme – Infection
Niva – Feverish Dreams [EP]
Mogwai – Earth Division [EP]
Music for Headphones – Life.in.Mono
Niva – Feverish Dreams [EP]
ohGr – Undeveloped
Passwords – Passwords
Phantogram – Nightlife [EP]
Pipes You See, Pipes You Don't – Lost in the Pancakes
Prefuse 73 – The Only She Chapters
Rachel Goodrich – Rachel Goodrich
Seapony – Go With Me
Smith Westerns – Dye It Blonde
Starfucker – Reptilians
Stephen Malkmus & The Jicks – Mirror Traffic
Stevie Nicks – In Your Dreams
Stumbleine – All for your smile
Taken By Cars – Dualist
The Pains Of Being Pure At Heart – Belong
The Rosebuds – Loud Planes Fly Low
The Sea and Cake – The Moonlight Butterfly
Tropic of Cancer – The End of All Things
TV On The Radio – Nine Types Of Light
Tycho – Dive
Ume – Phantoms
Vondelpark – nyc stuff and nyc bags [EP]
Wagon Christ – Toomorrow
Warm Ghost – Uncut Diamond EP
Wooden Shjips – West
Woodsman – Mystic Places
Wire – Red Barked Tree
Young Galaxy – Shapeshifting
Yuck – Yuck
††† – † EP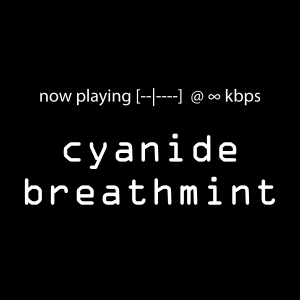 -
breathmint
[kml_flashembed movie="http://www.youtube.com/v/zdzY49xlvdY" width="425" height="344" allowfullscreen="true" fvars="fs=1" /]
1994: a surreal, but actually somewhat factual, interview between Thurston Moore and Beck, which ends with the greatest missed high-5 in the history of high-5's.
1994-2010: not much
2011: Thurston Moore creates, with Beck's help, a raw, but somewhat biographical, album of soul-bearing songs called Demolished Thoughts.
Demolished Thoughts very easily could have been Thurston Moore's folk album, as he hypnotically strums his alternately-tuned acoustic guitars and sings his Beat-poet lyrics. Beck, as the producer, keeps that simple set-up, expanding it only with cello/harp and light rhythm sections.
I think a lot of this atmosphere comes from the space Beck gives each part. The cry of the cello on "Benediction," the swirling harp on "Illuminine," the flow of "In Silver Rain With Paper Key," it never feels like too much. Even when some sounds come of as more experimental, like the end of "January," it feels just right, and never strays from Moore's core. The songs are allowed to be what they are, which is exactly what songs like this need. The frantic but quiet storm of "Circulation" or the mournful feel of "Blood Never Lies," for example, develop so naturally that you cannot help but feel the songs. There is no artifice on this record.
I do not want to get into the biographical angle, as Moore keeps it all distant from his songs. If the news of his separation with Kim Gordon (and perhaps, Sonic Youth?) had not been made public, I doubt Demolished Thoughts would be looked at through such a lens. Thurston Moore has never been an explicit songwriter, and he does not start here. But the words do reflect a tumultuous world, an inner turmoil, that it is hard not to mention. "Where did you disappear today? / I turn the corner and I see you fade / In silver rain with a paper key / You lost your lover," Moore sings on one song. "I know better than to let her go" ends "Benediction." "It was only a matter of time / Before the space police discovered my crime," he regrets on "Space," "Hearts get broken every day / Your undying lover is here and gone."
Moore's songs explore turmoil and sadness, which in turn, Beck helped mirror in its music and sound. They make a particularly affecting album, difficult at times in its rawness, but still gorgeous in its own way. Like a missed high-5.
Spotify playlist of my top-20 albums
-
almostaghost
My monthly mix of new music is up now. This mix ended up a bit strange, somehow. I'm having a conflicted relationship with 2011 musics, but that doesn't stop me from having good stuff to share every month!
Also, don't neglect Mint's latest cool "since we last spoke" mixes a couple of posts down!
-
almostaghost
This week was musically highlighted by a Thurston Moore concert, which was wonderful. His new album is an acoustic album, basically. It was a blast to hear him stripped back–two acoustic guitars, a harpist, a violinist, drummer. And among this, his voice really stood out; he's a great singer! Usually, it's easier to focus on his electric guitar freakout amazingness, or his poetic lyrics, I've never really thought of his voice before like that. Dude is a legend for a reason. 🙂
Anyway enjoy the mix; there's an older Thurston song on there, which he did play at the show (and acoustic too).
-
almostaghost
Doing my end-of-the-month new-music mix a few days early because I'm going out of town in a couple of days.
And yes, I put Lady Gaga on this.
-
almostaghost
I continue to memorialize my life with freshly chosen musical choices.
-
almostaghost
My monthly mix of new 2010 songs and bands that I've enjoyed over the past few weeks:
-
almostaghost