Explosions In The Sky recently announced a small handful of US dates, presumably a warmup for their upcoming album / ensuing tour. They played to a sold out crowd of about 600 people in a hollowed out church in the historic district of downtown Baltimore, and I was lucky enough to get a ticket last minute. What more can I say. Download links below.
Download FLAC here. [etree]
Download FLAC here. [dimeadozen]
Download mp3 here.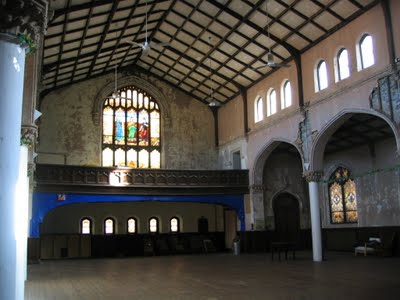 Explosions in the Sky
September 02, 2010
2640 Space
Baltimore, MD
Source: Â  Core Sound Binaurals > Battery Box > Nomad Jukebox 3
Transfer: NJB3 > USB > PC > Sony Soundforge 7.0a
Edit: Â  Â  Sony Soundforge 7.0a (Splitting) > FLAC 1.2.1 > Tag & Rename
01) First Breath After Coma
02) The Birth and Death of The Day
03) Memorial
04) New Song [Title Unknown]
05) Catastrophe and the Cure
06) Your Hand In Mine
07) Help Us Stay Alive
08) The Only Moment We were Alone
Notes:
This show may not be sold under any cirumstances.
Recorded by:
breathmint   (breathmint@hotmail.com)
Becktabs Hub (dchub://becktabs.homelinux.org:1411)