Monthly Archive for June, 2012
A chill week, I guess, as the mix shows. Sometimes that's how it rolls.
-
almostaghost
Read the cool posts below this —vvvv
And maybe we can get both of them to post more often!
-
almostaghost
I can't even articulate how excited I am to be able to share this one with you. I saw Rasputina on (Friday) April 13th at the Ottobar in Baltimore. Thanks to Rasputina's tour manager, Gabe, I was able to get a soundboard patch out. Amazingly, despite a recorder malfunction and a month of believing this recording was lost forever I had the help of joemck and was able to recover the data, and bring this show to you in it's entirety. The vocals and high band were pretty hot in the mix, but I've done some EQ work and the resulting sound is excellent.
Please note: if you attempt to sell this recording I will track you down, slay thee, and drink blood from thy skull.
Enjoy!
Rasputina – Any Old Actress [sample]
FLAC download [etree]
FLAC download [dimeadozen]
Rasputina
April 13, 2012
Ottobar
Baltimore, MD
Source: Soundboard > Nomad Jukebox 3
Transfer: NJB3 > RAW PCM (16-bit, 48 kHz) > Sony Soundforge 10 Pro
Edit: Sony Soundforge 10 Pro (EQ/Resample/Split) > FLAC 1.2.1 > Tag & Rename
01) Trenchmouth
02) Humankind, as the Sailor
03) 1816, The Year Without a Summer
04) Holocaust of Giants
05) Sweet Sister Temperance
06) Identity Tokens
07) Secret Message
08) Momma Was An Opium Smoker
09) The 2 Miss Leavens
10) Any Old Actress
11) I Want You to Want Me (Cheap Trick cover)
12) Kinderhook Hoopskirt Works
13) High On Life
14) In Old Yellowcake
15) A Retinue of Moons,The Infidel is Me
–Encore–
16) The New Zero
17) Rats
18) Hunter's Kiss
-
breathmint
Ok. So I think I promised a new music update halfway through 2012.
Here it is! Get your clicky finger ready!
1. Totally Enormous Extinct Dinosaurs – Trouble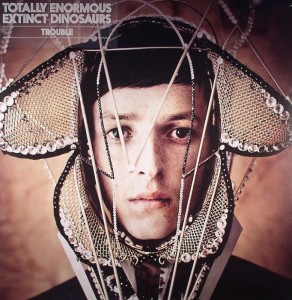 This is the full album that dropped June 11th (I think). Either way this is going to be an album of the year. I effin love this album so much. With audio inserts that are kinda like Pictureplane but is as danceable as Discovery or Toro y moi, my ears are so so very happy. Here is to hoping he will make his sweet music making ass over to the US for some shows.
2. Trust – TRST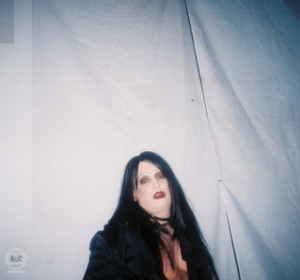 Some very good darkwave (? genres can be hard for me to place). This album is solid. There is this part in Shoom, I think it is around 2:28 where in the middle of a break down he lets out this sigh and I get goosebumps because it is rare to hear someone so into their music that they let it consume them and then…. sigh… That is the kind of shit I can't get enough of.
3. iamamiwhoami – Kin
Synth-pop. I am always partial to not liking artists that have this kind of vocal style. However I really like this music and Play is a really catchy song. Also it's always cool to dance around with a bunch of bipedal Puli dogs or whatever those things are.
4. Elite Gymnastics – Ruin 4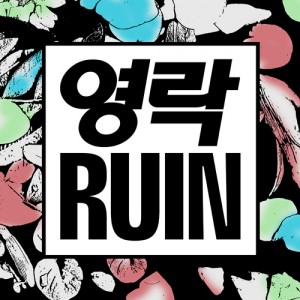 I am really upset that I didn't hear their original album in 2011. This band quickly became a favorite of mine that I will obsessively listen to everything they put out. Aside from their original being amazing, the remix is just as good. Their music tends to juxtapose their melancholy lyrics and so one minute you are dancing and the next minute you have your ear up to the speaker because you just caught the tail end of some depressing shit while trying to sing along. Example lyric : The things that felt like bliss/ only really felt like shit/ it's a waste/ it's a waste /it's all it ever was .
I love them.
http://youtu.be/iGY5pqANpZs
5. The Invisible – Rispah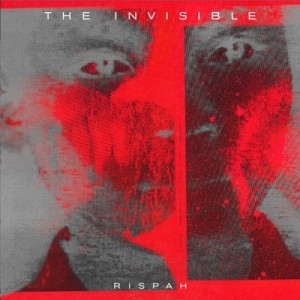 The Invisible would be what I think of as a mix between Calla and Thom Yorke.  Songs like Generational and Utopia really carry this album. I think most people will like this album for their own reasons.
6. oOoOO – Our love is Hurting Us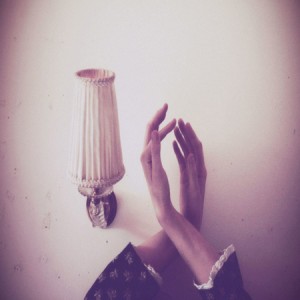 Most people are aware that I am obsessed with oOoOO. Listen. To. it. all.
Songs that I really like from this year detached from their albums:
Van She – Idea of Happiness (Sebastian Remix)
-Holy shit if this isn't a good dance number!
Eyes (feat. NO CEREMONY///) – Stay +
Summer – MMOTHS
As A Child (with Machinedrums) – Lone
Open- Clark
Secret – Clark  (both songs are from Iradelphic)
Sleepless – Flume
Lights Out – Gauntlet Hair (actually this whole album is pretty good and they are awesome live too)
There you are. I am off to go find a life size labyrinth spiral that is a mile from my apartment. Happy Friday!
-
betweenthesound
Life rolls on, a mixtape of days, one after the other, after the other. And as I continue with this unending mix series, I mean that both literally and figuratively.
-
almostaghost
Another week gone by, a contemplative one, and some thoughtful songs. My favorite kind.
-
almostaghost